Simply the Best TV Show
Season 6 Episode Guide
We are so proud and grateful for the opportunity to serve the Filipino Canadian Community here in the lower mainland for 6 full seasons of Simply the Best – The Luisa Marshall Show! We thank you all for your generous support. We're excited to present Season 6. Get ready to be inspired!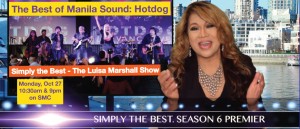 Episode 01: The Best of Manila Sound: Hotdog Band & an Interview with Rene Garcia
Aired on October 27th, 2014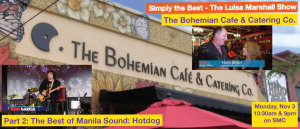 Episode 02: The Best of Manila Sound (Part 2) and the Bohemian Cafe & Catering Co.
Aired on November 3rd, 2014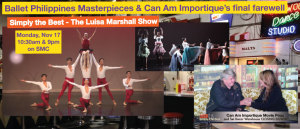 Episode 03: Ballet Philippines Masterpieces & Can Am Importique's final farewell
Aired on November 17th, 2014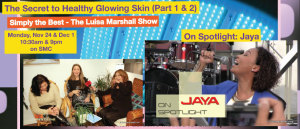 Episode 04: The Secret to Healthy Glowing Skin (Part 1)
Aired on November 24th, 2014
Episode 05: The Secret to Healthy Glowing Skin (Part 2) & On Spotlight: Jaya
Aired on December 1st, 2014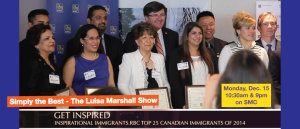 Episode 06: RBC's Top 25 Canadian Immigrants 2014
Aired on December 15th, 2014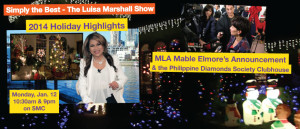 Episode 07: 2014 Holiday Highlights, MLA Mable Elmore's Announcement & the Philippine Diamonds Society Clubhouse
Aired on January 12th, 2015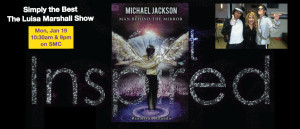 Episode 08: "Man Behind the Mirror" Exploring Michael Jackson's Message to the World
Aired on January 19th, 2015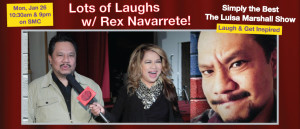 Episode 09: Lots of Laughs with Rex Navarrete!
Aired on January 26th, 2015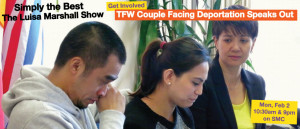 Episode 10: TFW Couple Facing Deportation Speaks Out
Aired on February 2nd, 2015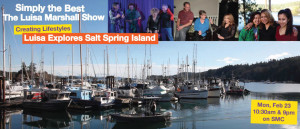 Episode 11: Luisa Explores Salt Spring Island
Aired on February 23rd, 2015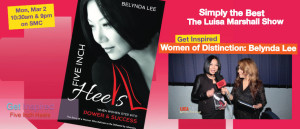 Episode 12: Women of Distinction: Five Inch Heels, Belynda Lee
Aired on March 2nd, 2015
Episode 13: On Spotlight: Justin Trudeau, and a Drake Medox College Surprise
Aired on March 9th, 2015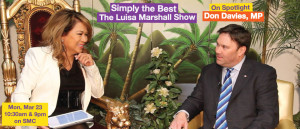 Episode 14: On Spotlight: Don Davies, Member of Parliament
Aired on March 23rd, 2015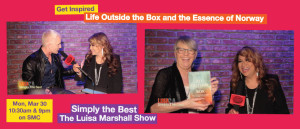 Episode 15: Life Outside the Box and the Essence of Norway
Aired on April 6th, 2015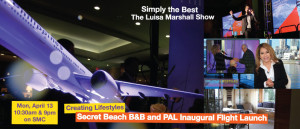 Episode 16: Secret Beach B&B and PAL Inaugural Flight Launch
Aired on April 13th, 2015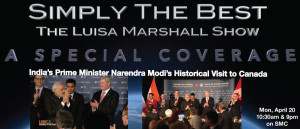 Episode 17: SPECIAL FEATURE: India's Prime Minister Narendra Modi's Historical Visit to Canada
Aired on April 20th, 2015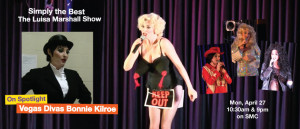 Episode 18: Vegas Divas Bonnie Kilroe
Aired on April 27th, 2015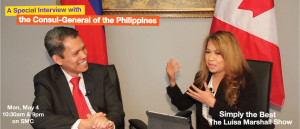 Episode 19: A Special Interview with the Consul General of the Philippines
Aired on May 4th, 2015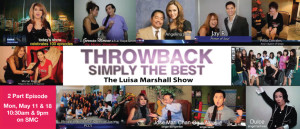 Episode 20 & 21: Simply the Best Throwback! (Part 1 & Part 2)
Airs on May 11th & 18th, 2015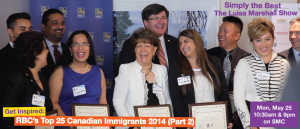 Episode 22: Get Inspired: RBC's Top 25 Canadian Immigrants 2014 (Part 2)
Aired on May 25th, 2015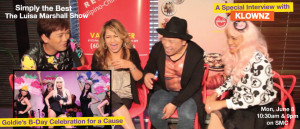 Episode 23: Klownz Special Interview & Goldie's B-Day Celebration for a Cause
Aired on June 8th, 2015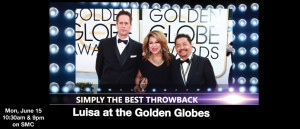 Episode 24: A Special Throwback: Luisa at the Golden Globes
Aired on June 15th, 2015