Get Inspired: Songs with Purpose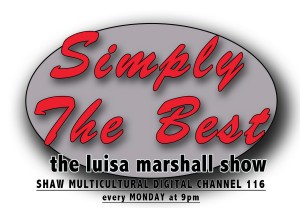 Simply the Best – The Luisa Marshall Show
Every Monday at 10:30am & 9:00pm primetime
On SMC Shaw Multicultural Channel 116
ALL NEW – Simply the Best – The Luisa Marshall Show:
Airs on Monday, December 11, 2017 at 10:30am & 9:00pm on SMC
Digital Cable Channel 

116 – Vancouver, BC

Analog Cable Channel 51 – Delta, BC

Cable Channel 89 – Calgary, AB
On the Show:
Special Interview with Warren Flandez.
Preview of Warren's latest album SPEAK first single "Born For Greatness"
Show & Tell: Sound Cloud Studio, Vancouver
ALL NEW – SIMPLY THE BEST Season 9!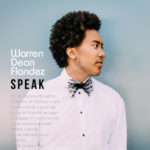 He describes his music simply as "songs with purpose."
From R&B to Gospel… Vancouver based vocalist Warren Dean Flandez has rediscovered his gospel roots and has started inspiring people with his album "Eternally Grateful" and his latest album "SPEAK". The first single features Riverdale's Archie Andrews… actor KJ Apa on lead guitar. 2017 Juno Nominee Warren Flandez shares his new rediscovered passion in music and Sound Cloud 30 founded by him and his wife Katherine.
"Great thoughts speak only to the thoughtful mind, but great actions speak to all mankind."


– Theodore Roosevelt
Photos
Simply the Best – The Luisa Marshall Show
Season 9 – Episode 6
Get Inspired: Songs with Purpose
Previous Episode: Joey Awards 2017
Next Episode: Get Involved: Hector Bremner & Get Inspired: USTAABC 31st Alumni Night