Luisa's Canada-wide tour is kicking off in March on Vancouver Island and finishing off in St. John's, Newfoundland in June. Marshall wanted to add meaning to her tour so she chose her passion concerning the PTSD concerns with the Canadian Military and Firemen.
Luisa Marshall titled the tour "HOPE BEYOND THUNDERDOME".  Years ago, Luisa performed for the United Nations Peacekeeping Force in a grueling show tour that included war-torn Bosnia, Sarajevo and later the Multinational Force and Observers (MFO) in Israel and Egypt. The most requested song on both tours was WE DON'T NEED ANOTHER HERO (THUNDERDOME). Luisa realized THUNDERDOME was a metaphor of the state they were in at the time, and HOPE is what we need to give them. Luisa thinks back about the young military men she met. "They were like babies to me", Marshall states. "They need our help".
Luisa would like to raise awareness and in her own little way, in part, raise funds at the same time for Veteran PTSD issues. Luisa has committed $5 of each ticket go directly to the Veterans Transition Network (Click here for their website). They do fantastic work with their Veterans Transitions Program (Click here to view their video).
Luisa also found out Firemen are at risk for PTSD because they are first responders to some of the most horrific car crashes and fires.   She would like to partner with any PTSD group in Canada. 
Luisa Marshall has appeared on Oprah twice and recently made a special appearance on the ELLEN DeGeneres show on Oct 9/2015 to a 25-second standing ovation.  Everybody thought she was the real TINA TURNER alongside all the other stars. (Click here for the full story)
Click Here for a recap and see the results of Luisa's highly successful 2015 Fall Tour.
SPONSORSHIP OPPORTUNITIES
We are looking for sponsors to partner with during this tour to raise awareness on PTSD. Your name will travel for 15,000 Kilometers on Luisa's personal bedroom/RV Coach (affectionally named "Betty" by her kids) all the way to St. John's Newfoundland and back. Plus, you will receive exposure on promotional material, websites, Facebook, Newspapers and TV.
AMOUNT RAISED (updated daily)
$29,400

 as of November 9, 2016.
Visit the Hope Beyond Thunderdome Tour Page on Facebook – Click Here
TOUR SCHEDULE (updated daily)
We are discussing bookings with over 100 locations across Canada at the moment. Here are some dates that are in place at the moment. If you know a Legion, Hotel Conference Ballroom, Firehall, Event place, Arts Theatre that you think should get involved in this tour, please have them contact Steve Marshall at 604-288-7664 or email – tinashow@gmail.com
* DENOTE venues that are not involved in the PTSD Concept.
March 3/2016 – Thursday – Courtenay, BC, Sid Williams Theatre,  This is Luisa's full band and dancers.
March 4/2016 – Friday – Campbell River, BC, Tidemark Theatre, This is Luisa's full band and dancers.
March 5/2016 –  Saturday – Nanaimo, BC, The Port Theatre, This is Luisa's full band and dancers.
March 24/2016 – Thursday – Trail, BC, Legion #11– SOLD OUT
March 25/2016 – Friday – Sparwood, BC, Legion #81 – SOLD OUT
April 1/2016 – Friday – Banff, AB, Legion #25 – SOLD OUT
April 2/2015 – Saturday – Strathmore, AB, Legion #10 – SOLD OUT
April 6/2016 – Wednesday – Cochrane, AB, Legion #15 – SOLD OUT
April 7/2016 – Thursday – Exshaw, AB, Legion #179
April 8/2016 – Friday – Red Deer, AB, Legion #35 – SOLD OUT
April 9/2016 – Saturday – Calgary, AB, Bowness Legion #238
April 10/2016 – Sunday – St Albert, AB, Legion #271 – SOLD OUT  
April 12/2016 – Tuesday – Moose Jaw, SK, Mae Wilson Theatre

April 14/2016 – Thursday 2nd SHOW ADDED – Saskatoon, SK, Nutana Legion #362

April 15/2016 – Friday – Saskatoon, SK, Nutana Legion #362 – SOLD OUT  
April 16/2016 – Saturday – Swift Current, SK, Legion #56
April 17/2016 – Sunday – Brandon, MB, Legion #3
April 20/2016 – Wednesday – Selkirk, MB, Legion #42 – SOLD OUT  
April 23/2016 – Saturday – Winnipeg, MB, Henderson Legion #215
April 28/2016 – Thursday – Fort Frances, ON, Legion #29
April 29/2016 – Friday – Kenora, ON, Legion #12
April 30/2016 – Saturday – Thunder Bay, ON, Legion #5 – SOLD OUT  
May 1/2016 – SECOND SHOW ADDED, Thunder Bay Legion #5

May 4/2016 – Wednesday, Burk's Falls, ON,  Legion #405

May 7/2016 – Saturday – Toronto, ON, Baron Byng Beaches Legion #1/42

May 13/2016 – Friday – London, ON, Victory Legion #317

May 14/2016 – Saturday – Elora, ON, Legion #229

May 20/2016 – Friday – Kingston, ON, Captain Matthew J. Dawe Memorial Legion #63

May 21/2016 – Saturday – Brockville, ON, Legion #96

May 26/2016 – Thursday – Summerside, PEI,

Harbourfront Theatre

May 27/2016 – Friday – Moncton, NB, Legion #6

May 28/2016 – Saturday – Hawkesbury, NS,  Legion #43

June 2/2016 – Thursday – Botwood, NL, Legion #5

June 4/2016 – Saturday – St. John's, NL, Pleasantville Legion #56

June 8/2016 – Wednesday – Stephenville, NL, Legion #35

June 11/2016 – Saturday – Corner Brook, NL, Corner Brook Legion #13

June 17/2016 – Friday – Bobcaygeon, ON – Legion #239 – SOLD OUT

*June 18/2016 – Saturday – Whitby, ON – Live Act Theatre

June 22/2016 – Wednesday, Thunder Bay, Port Arthur Legion #5

June 24/2016 – Friday – Winnipeg, Pampanga Restaurant Banquet Hall

June 28/2016 – Tuesday –

Wynyard, Sask, Legion #45

June 30/2016 – Thursday – Kamsack, Sask, Legion #24

July 1/2016 – Friday – Wadena, Saskatchewan, Legion #62

July 14/2016 – Thursday – Edmonton, AB – Kingsway Legion #175

July 15/2016 – Friday – Drumheller, AB – Legion #22 – Tickets info TBA

*July 16/2016 – Saturday – Medicine Hat Lodge and Spa, AB – SOLD OUT
*July 18/2016 – Monday – Calgary, AB, Stage West Theatre, Dinner and Show – SOLD OUT  
*

July 20/2016 – Wednesday – Cranbrook, BC, The Colombo Lodge, DINNER and SHOW
IN THE MEDIA
My Kawartha – Tribute show in Bobcaygeon to raise Hope Beyond Thunderdome by Catherine Whitnall
Link: Click Here
(News – June 8, 2016)
The Western Star – Tina Turner tribute show rollin' into Newfoundland
Link: Click Here
(Newspaper – June 2, 2016)
The Casket – Hope Beyond Thunderdome by Corey LeBlanc
Link: Click Here
(Newspaper – May 25, 2016)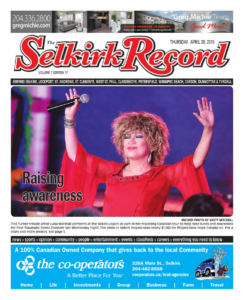 Selkirk Record – Raising Awareness: Show raises for Project New Hope by Dave Baxter
Link: Click Here
(Newspaper – April 28, 2016)
CTV News Saskatoon
Link: Click Here
(TV – April 14, 2016)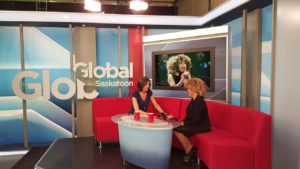 Global News Saskatoon
Link: Click Here
(TV – April 14, 2016)
Strathmore Times – Tina Turner impersonator raises funds for PTSD by Miriam Ostermann,
Times Associate Editor – Link: Click Here
(Newspaper – March 25, 2016)

Cochrane Times – Hope Beyond Thunderdome tour comes to Legion by David Fell
Link: Click Here
(Newspaper – March 23, 2016)
Nanaimo News Bulletin – Singer pays tribute to rock diva by Rachel Stern
Link: Click Here
(Newspaper – March 3, 2016)