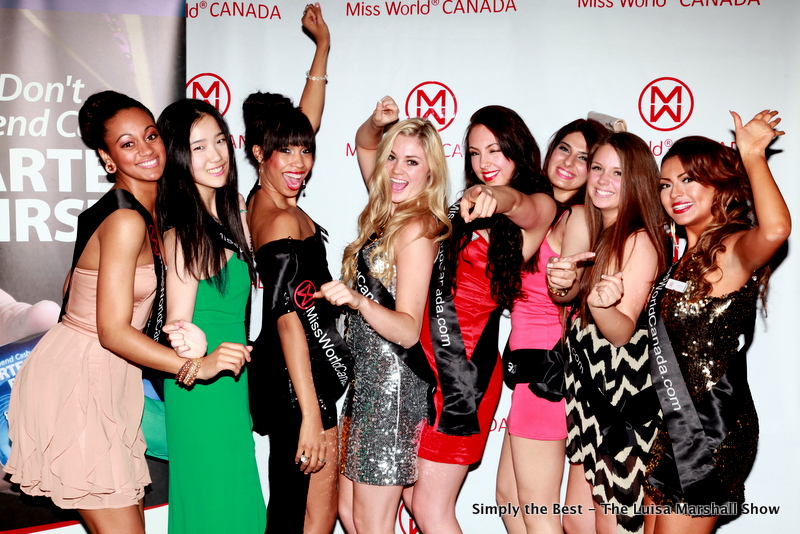 Pageant Week – Miss World Canada 2013
Simply the Best – The Luisa Marshall Show is proud to be a media partner for Miss World Canada 2013. Luisa and her team is excited to take you through Pageant Week before the Grand Crowning Gala on May 9th at the River Rock Casino Resort in Richmond, BC. The 35 delegates from all across the nation are competing for the Miss World Canada 2013 title and the opportunity to represent their country in the 63rd Miss World pageant on September 28th in Jakarta, Indonesia.
Miss World is not your average beauty contest. As one of the oldest and most publicized beauty pageants in the world, what really sets the Miss World organization from the rest is it's simple but powerful mandate "Beauty with a Purpose." With it's focus on humanitarianism and philanthropy, the Miss World pageant has been empowering women and stressing the equal importance of inner and outer beauty for over 60 years. Many of the delegates take part in various charities, fundriasing projects and volunteer programs within their communities all across Canada.
During Pageant Week the Luisa Marshall Team will be busy updating this page continuously, keeping you up to date with 35 of the most beautiful women in Canada as they gear up for the grand prize title of Miss World Canada 2013. Please bear with us as we update this blog while trying to keep up with these amazing women. One amazing woman is hard to keep up with, but thirty-five?!
Don't miss your chance to see the most beautiful women in Canada! The Preliminary Competition & Judging is on Wednesday, May 8th and the Grand Crowning Gala on Thursday, May 9th. Both events will be held at the River Rock Casino Resort in Richmond, BC. Tickets are on sale now and available through Ticketmaster.
From Kimi
Simply the Best – The Luisa Marshall Show will be airing a 2 part series of Miss World Canada 2013 on Mondays, May 20th & May 27th on SMC. The following blog below will be a highlight of my assignment capturing B-rolls for the show. It's not all glitz and glamour for these delegates, and because this pageant's motto is "Beauty with a Purpose," my goal is to share with you who these girls really are – not just the beautiful faces you see in all the pictures. You'll get my personal spin on Pageant Week as I spend 8 straight days with the most beautiful women in Canada. I guess I'll find out if their beauty really is more than skin deep.
Pageant Week
Day 1: Hair, Makeup, Photo Shoot & Etiquette
Photo Shoot
On May 2nd, Miss World Canada delegates had a photo shoot at LNG Studio in Vancouver, BC. This is the first time our team gets a glimpse of the delegates, and although mostly all of the ladies don't have their hair & make up done yet, they all look beautiful. As soon as we walk into the room I can't help but notice the dynamics from each side of the room. One side of the room is hectic with the hairstylists and makeup artists busy at work. The other side of the room has over 20 girls seated, quiet and patiently waiting their turn looking a little anxious.
As I go by taking shots of the delegates, some light up and smile with the sight of the camera (even though they have a stylist pulling at their hair), while others turn away. One particular delegate has me laughing each time I pass her. Her eyes always seem to find my camera no matter where I am in the room. No matter the angle, she won't let me catch her off guard… almost. Just for the challenge, I posted a picture of the delegate below to show her I did in fact manage to find 1 picture in which she wasn't looking at the camera.
Press Conference and Tea & Etiquette Dinner
Still all looking fabulous, the delegates head straight over to the Miss World Canada 2013 Press Conference at the Shangri-La Hotel. After the Press Conference the delegates have their Tea & Etiquette Dinner. Luisa Marshall and her team had lots of fun using their barbarian brains in trying to figure out the proper etiquette for dining. Lucky for me, I missed out on the Etiquette Dinner. I'm sure Miss Etiquette would have torn me into pieces and thrown me into the coat check.
Day 2: Variety BBQ & Record Breaking Donation
May 3rd: Miss World Canada who is in proud partnership with Variety, the Children's Charity raised a record breaking $64000 this year! During the event the delegates found out just how much of a difference they've made for Variety. While the guest speakers stand infront of the girls, you can see many delegates teary eyed as they're informed of how they've changed lives through their efforts. We asked some delegates what the best part of the day was, and all of them said that it was this Variety event. Take a look at the On Spotlight: Miss World Canada 2013 Preview as we highlight everything that's happened thus far.
Watch Simply the Best's On Spotlight preview of Miss World Canada 2013. 
To learn more about Variety the Children's Charity and how you can help children in need, please visit Variety's website at http://www.variety.bc.ca/.
Day 3: Fitness Test, Catwalk/Modelling Seminar and Rehearsals
Fitness Test
It's Saturday, May 4th and the delegates were worked hard during their Fitness Test at the Steve Nash Fitness World & Sports Club. Personal Trainers (and former pro athletes) tested each woman's fitness through a series of timed pushups, sit-ups and wall sits. Though the delegates were competing against each other for a spot in the Top 16, that didn't stop them from cheering one another on. The room was loud with constant encouragement and applause for every effort each girl put into the fitness challenge. Occasionally the girls would break out into a medley of songs with their impromptu renditions of various musical styles ranging from Journey's Don't Stop Believin' to the Backstreet Boys to the Broadway Musical Rent's Seasons of Love.
Watch the delegates having fun during their fitness test with Katie Zeppieri leading the way as Michelle Apples and Janelle MacMillan do their wall sits.
7 things I learned while the delegates completed their fitness test:
The fitness level of the delegates range widely from "I never go to the gym" to "I'm always at the gym and have a personal trainer."
One delegate chugs Vega and protein bars like a mad woman apparently. I'm sure that's a little exaggerated, but still funny to imagine. Actually, I really shouldn't talk because I drink Vega everyday and have a packet of it in each of my bags for emergencies.
The delegates are becoming more comfortable around each other. It's not as awkward as it was the first day.
All the girls are very, very supportive of one another despite the Miss World Canada 2013 competition.
Some delegates don't take themselves too seriously and like to goof off. As evident by the above YouTube clip. I love Katie Zeppieri's dance moves at 0:37 while the girls sing the Spice Girls' Wannabe.
Michelle Apples has an amazing trainer… and could sit on an imaginary chair against the wall for over 8 minutes.
Only one delegate has her main focus on teaching children the importance of physical activity by aspiring to be a PE teacher. Athlete & model Sofiya Chorniy has played water polo for over 7 years and even competed at the national level. I had a chance to speak to her after the fitness test to discuss the importance of physical activity… and our connection with nature. (Don't ask me about the connection with nature bit… that still throws me off)
Catwalk/Modelling Seminar
After the Fitness Tests, the girls had a Catwalk and Modelling Seminar with model Stephanie Lavigne. The contestants learned how to work it and strut their stuff on the runway. You may think, "Walking?! Are you kidding me? These girls need a lesson on how to walk?" Simple enough right? Left foot, right foot, left foot right foot… etc. Well… yes you're right… but also, no you're not. Now yes we can all walk but not all of us walk well. Some of us walk with a slouch and hunched over, or lean too far forward or back, or have our shoulders tensed up like we were just zapped by a ray gun.
Some delegates already have runway experience and have a great walk. Other delegates… let's just say Stephanie Lavigne was there to help them.
Dance Rehearsal
As if a fitness test, catwalk & modelling seminar wasn't enough, the delegates went straight into rehearsal. Official Miss World Choreographer Stephanie Sy and her assistant Claire Wardle worked with the girls to learn their dance numbers. (Side note: it's a small world, Stephanie Sy actually danced for Luisa's Tina Turner Tribute years back.)
Day 4: Rehearsals & Siddhartha's Indian Kitchen dinner
May 5th: We did make it out to the dinner sponsored by Siddhartha's Indian Kitchen from Vancouver's Commercial Drive. Everyone seemed to be having a great time but I did notice something different. Apparently the girls had a really long, frustrating and difficult day with rehearsals. I was told that right after the dinner they were planning on rehearsing again as a group on their own.
Day 5: Dale Carnegie Training, Rehearsals & Secret Resto Lounge
May 6th: Communication is pretty rough. Got there at 8:45am for a 9:00am seminar, but no one was around and I couldn't get a hold of anyone. I was in a bit of a panic because I was told that the seminar was very important and I had to be there. After about 10 minutes I was convinced I had made a mistake and was at the wrong building. But before I could pack up and leave I see a familiar face quickly getting out of the elevator at 8:55am and into a brisk walk making her way to the locked seminar room. I was so excited to see Miss World Canada delegate Kara Granger – more relieved actually. Because it meant I was in fact in the right building.
Dale Carnegie Training
The delegates start off their day with a motivational seminar by Dale Carnegie Training. The girls received leadership training from Director of Operations Kristy White and Performance Consultant Lindsay Bernard. The delegates learned the importance of self confidence, stress management and how best to handle themselves under pressure. I really feel that this seminar couldn't have come at a better time for all the delegates, especially because of what happened during their rehearsals yesterday. They're 5 days into a jam packed schedule with not much room to breathe and with only 2 days left until preliminaries. Things are hectic and emotions are high at this time, so the Dale Carnegie Training is exactly what everyone needed – including me.
Rehearsals
While I'm filming Kristy White and Lindsay Benard outside, Miss World Choreographer Stephanie Sy is in a serious meeting with the delegates. They discuss what transpired the day before during rehearsals. When they finish talking, they go straight into the dance routines that were giving them problems. I watch them do their first dance routine and it looks fine to me… but later I find out that's only because last night the delegates took the initiative to rehearse on their own. From 9:30pm to 11:30pm, which was supposed to be time for them to relax, they instead chose to work together as a team to get their dance numbers in order. The delegates that held a better grasp of the dances went out of their way to assist the girls that were struggling. This definitely goes to show what a wonderful set of girls Miss World Canada has this year.
Judging by that big smile on Stephanie Sy's face, looks like the girls are doing better with their dance routines. Man, if I was one of the delegates dancing in their routine, I'm sure Stephanie would have thrown me out the windows… if not her, then the rest of the other delegates would have done it. Me dancing is not pretty.
My Conversation with Katie Zeppieri
On the bus ride down to Secret Resto Lounge, I had a conversation with one of the delegates that not only made the long trip to Surrey worth it, but made my whole week covering Miss World Canada worth it. I was very lucky to be seated near Katie Zeppieri. I'll admit right now that Katie caught me off guard completely. I've spoken to numerous delegates prior to today and while they were all fun and a pleasure to talk to, Katie was the only delegate that really drew me in when she spoke and truly inspired me to want to make a difference in the world.
Through our conversation I learn that Katie is the founder and CEO of Make Your Mark, a social enterprise that offers inspirational leadership development programs for children and youth through summer camps and after-school programs. She tells me that she is passionate about working with the youth and aims to empower them to find their talents and strengths and wants to let them know that their lives are really their message to the world. Katie says:
"I believe that you live out the causes and values that are important to you; and by doing so, you empower other people around you to do the same."
In her community of Whitby, Ontario, Katie is organizing an all-girls Empowerment Conference titled "GIRL TALK". Scheduled for June 4th, Katie's event aims to encourage young girls to embrace who they are, stand up against bullying and empower them to make their mark.
Katie also tells me that she is currently training for her first marathon. She's set to run the Ottawa Marathon on May 26th with a goal time of 4 hours and 30 minutes. This piece of information from her immediately had my attention because it was so similar to my goal of running my first marathon last year, the Run for Water Marathon out in Abbotsford, BC. I ask her what drove her to want to run the 42km and she says:
"I like challenging myself and pushing myself to my limits. It's a test of discipline and shows you that with hard work you can reach your goal… I thought it went hand in hand with pageant training because I wanted to represent a really strong female – a healthy body, healthy mind and healthy spirit."
To me, Katie Zeppieri, mind, body and soul, really does represent what it means to be a strong female. My conversation with her not only validated the Miss World Canada mandate "beauty with a purpose" but it also changed my view on my own life. Katie had me thinking about what cause I wanted to live out, what message I wanted to send and how I wanted to leave my mark in this world. If there was any one delegate that really inspired me throughout this assignment, it was Katie Zeppieri.
Secret Resto Lounge
From the moment the delegates got off the bus, it was nonstop picture taking. Numerous photographers were on scene in Surrey to capture all the Miss World Canada 2013 delegates. I admit it was funny to see the photographers tripping over each other and falling into bushes for the delegates. I'm not a photographer so this is my first time seeing how chaotic photographers can be. Everyone pushing and looking for that perfect picture. A little scuffle almost breaks out between 2 photographers and I keep away as much as I can.
It was supposed to be karaoke night at Secret Resto Lounge but none of the delegates wanted to sing. Which I thought pretty weird since like half of them were singing for their talent… but one brave delegate stepped up first and got the others dancing with Train's Hey, Soul Sister. Thanks to Jennifer Narayan for getting the karaoke going. After she went up on stage, other delegates lined up to sing too.
Day 6: Shopping & Dress Rehearsal
Shopping at Pacific Centre
Hitched a ride on the Miss World Canada 2013 Bus. The delegates were very excited to hit the mall for some shopping and each of them receive gift bags courtesy of Pacific Centre. Miss World Canada 2013 delegates Sofiya Chorniy and Kara Granger make me feel special by sharing some of their gifts with me. I feel bad I have nothing to give them… so my gift to them is letting our readers know how thoughtful and kind they are.
The chaperones split the delegates up into 4 groups and we're all off to shop. My group had some issues in one particular clothing store (I won't name the store because I know a higher up who works for the company… Jo, I hope you see this)… so we headed straight to Guess where we meet all the other groups. Thanks to Guess store manager Isaac for his hospitality! I personally think that the delegates spent the most time and money at Guess.
On our way to the food court, one delegate sprains her ankle. We slowly walk her back to the bus as she leans on myself and Miss World Canada 2013 delegate Alyssa Piazza before Knight in shining armor Matthew Paugh whisks her into his arms and carries her into the bus. I really don't know which one of the two is the luckier one.
Dress Rehearsal
This is the final rehearsal before going up on stage at the River Rock Casino Resort. The girls look ready. But I think one delegate refused to do the bikini dress rehearsal because there were cameras in the room and she didn't want anyone to see her in her bikini. There were only 3 cameras in the room today… I don't know what she'll do come preliminaries and the crowning night when there are literally hundreds of cameras in the room with thousands more watching live. To each their own I guess. Personally, I don't find anything demeaning about the swimsuit competition. To me, it's about the judges and the audience seeing how comfortable and confident each delegate is in their own skin no matter the shape of their body.
During a break in rehearsals I find out from Stephanie that she was featured in the Richmond Review article "Richmond choreographer in step with Miss World". Love her answer for what her approach is as a choreographer. That's my exact coaching style for sports as well. Also, check out Stephanie's studio Pur Movement. It looks amazing. The Luisa Marshall Team needs to drop by and check this place out and interview the multitalented Stephanie Sy.
Day 7: Preliminaries
I'm going to just focus on the positives of the Preliminary show. I think my thoughts are a little too personal after getting to know these wonderful empowering women. The awkward show glitches were not their fault at all, so I won't get into it. I am a little upset though. I thought the girls deserved a better representation about who they really are and what they've done and achieved prior to today. This is all me ranting in the nicest way I'm capable of. Like I said, I think I've gotten too personal… I will never make a good journalist. Haha.
My opinion on the girls during the show is that they did a fantastic job. Their international outfits all looked great! They all walked with confidence and poise. Most of them made it through the 3 minute talent portion. I was really nervous for the girls all day so I'm glad that's finally over.
Top 3 Results in each Category
People's Choice Award: 1. Tamara Jemuovic, 2. Anastasia Lin, 3. Viviana Sanchez
Talent: 1. Nicole Johnston, 2. Anastasia Lin, 3. Melissa Francis
Swimsuit: 1. Camille Munro, 2. Gina Ruperti, 3. Laura Guzman
Beauty with a Purpose Video Presentation: 1. Anastasia Lin, 2. Katie Zeppieri, 3. Michelle Apples
Sports: 1. Kara Granger, 2. Katie Zeppieri, 3. Sofiya Chorniy
Top Model: 1. Camille Munro, 2. Kara Duncan, 3. Tamara Jemuovic
International Costume: 1. Gina Ruperti, 2. Anastasia Lin, 3. Chayla Delorme Maracle
Day 8: Crowning Gala
Oh, it's so tempting to write everything in my head… but I promised to be good… ha! That's not possible… so I'll try to be as nice as I can.
VIP Reception
Important people everywhere. It was great to see how many family and friends flew in from all parts of Canada to show their support. Backstage, the delegates were busy getting ready for the show but we still managed to pull away some delegates for a pre-show interview with Special Guest Host, Mr. World Canada 2012 Frankie Cena. During the interview for Simply the Best – The Luisa Marshall Show we find out that Frankie and this year's Miss World Canada 2013 delegate Maria Ivancic attended the same high school. Watch Simply the Best's 2 part coverage of Miss World Canada 2013 to find out how far Frankie and Maria have come.
(Side Note: I first met Frankie during a gig here at the River Rock with the Luisa Marshall Band. He joined us on stage to sing Moves Like Jagger by Maroon 5 (click here for more). He's a great guy, very talented and sincere. His Momanger, Cathy Cena, informed me tonight that Frankie did get the votes he needed for the Live Your Life Campaign and is now an American Eagle model. We're all so happy for him.
I quickly meet the judges: Sandra Sung, Richard Wong, Maureen Francisco, Dan Caldwell, Nicole Watson, Robin Reichman and Veronica Chail who was the host from last year's Miss World Canada 2012 crowning gala.
The Crowning Gala
Overall the show went a lot smoother than the night before. The first half of the show consisted of speeches, performances & dance numbers. The delegates of course did a marvelous job on stage just like the night before. All of them looked like they could be the next Miss World Canada 2013 looking fabulous in their international costumes, bikinis and evening gowns.
In terms of who we thought had the best evening gown… the Luisa Marshall Team has been in constant debate. We still cannot agree… so here is our broken lists.

Luisa Marshall's personal picks: Elizabeth Ojeil, Kara Duncan & Chelsey Mori.
The Luisa Marshall Team picks: Laura Guzman, Camille Munro & Kara Duncan.
Kimi's Pick: Personally, I'll only be picking one since I've been getting a lot of smack from everyone regarding my 2nd and 3rd choices. So my #1 pick is Laura Guzman. I thought she looked absolutely beautiful in her gown and the way she carried herself with such poise and confidence was truly inspiring.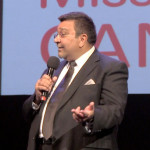 The highlight of the first half for me was when Miss World Canada President Ike Lalji took to the stage and delivered a touching message to the audience. He informed us of the 3 important changes he made since taking over the Miss World Canada Organization 2 years ago.
3 Changes to Miss World Canada Chairman Ike Lalji
The first change he made was giving each delegate the opportunity to remain part of the Miss World Canada Organization for life.
The second thing he implemented was the introduction of Dale Carnegie Training for all the delegates.
Lastly, Ike Lalji informs us that the Miss World Canada Organization has partnered up with a small marketing department that connects to the film & entertainment industry to showcase the talents of the delegates.
It's not the end of the road for the 34 girls who didn't become Miss World Canada 2013. Ike Lalji and the Miss World Canada Organization aims to empower each delegate (and not just the title holder) for life. I was truly touched by Ike's commitment to helping these young ladies. (To be honest, Ike told me about this awhile ago, and his sincerity while he spoke to me is the reason why I agreed to doing all of this in the first place. To me, this pageant is not a business for Ike Lalji, it's a way for him to recognize and empower young women who are making a difference in their communities and he truly wants to help each and every one of them reach their full potential.)
Top 3 Results in each Category
International Costume: 1. Gina Ruperti, 2. Anastasia Lin, 3. Chayla Delorme Maracle
Photogenic Award: 1. Tanya Virk 2. Laura Guzman 3. Yasaman Mandika
Social Media Genius Award: 1. Tanya Virk 2. Nicole Johnston 3. Tamara Jemuovic
Miss Congeniality: 1. Jennifer Narayan 2. Alyssa Piazza 3. Michelle Apples 4. Katie Zeppieri
People's Choice Award: 1. Tamara Jemuovic, 2. Anastasia Lin, 3. Viviana Sanchez
Best Talent Award: 1. Nicole Johnston, 2. Anastasia Lin, 3. Melissa Francis
Best Positive Body Image/Swimsuit Award: 1. Camille Munro, 2. Gina Ruperti, 3. Laura Guzman
Sports Award: 1. Kara Granger, 2. Katie Zeppieri, 3. Sofiya Chorniy
Top Model: 1. Camille Munro, 2. Kara Duncan, 3. Tamara Jemuovic
Beauty with a Purpose Video Presentation: 1. Anastasia Lin, 2. Katie Zeppieri, 3. Michelle Apples
Top 16 Results: Anastasia Lin, Camille Munro, Kara Granger, Tamara Jemuovic, Nicole Johnston, Kara Duncan, Chelsey Mori, Alexis Scigliano, Sofiya Chorniy, Vartika Sharma, Katie Zeppieri, Becky Friesen, Anastasia Frolov, Laura Guzman, Elizabeth Ojeil, Selina Yue
On to the 2nd half. The question & answer portion for the Top 16 yielded some very intelligent questions that I felt was tailored for each delegate. Some I feel answered naturally and passionately from the heart, while others I feel answered them in a scripted over the top sort of manner. There's only one question I felt really bad about and that went to Chelsey Mori. I thought she did an excellent job answering the following question:
"With the rising cost of tuition and the protests of students against tuition increases in Quebec what is the best solution to making post secondary education universally available? Do you think that the Scandanavian option of providing post secondary education free to all is the right direction to go in? And regarding the jobs without workers and workers without jobs crisis we face in Canada, is there a need for some kind of institution to provide guidance as the labor markets requirements?"
You can hear the audience's disbelief as the host catches his breath numerous times throughout the question. I blanked out completely listening to it. But like I said, Chelsey did a fantastic job keeping her poise. Oh and for the record, she did answer the question completely.
Top 5 Results: Anastasia Lin, Camille Munro, Katie Zeppieri, Sofiya Chorniy, Tamara Jemuovic
A surprising top 5 for me, I admit. Some delegates I expected, and the others I was happy for. The remaining 5 girls answered yet another question from MC Bryan Mudryk. The questions that were asked of the Top 5 were a lot shorter and sounded a lot simpler than the earlier questions asked of the Top 16. They went from questions like Chelsey Mori's 80 word question to "Which celebrity would you invite to dinner and why?" Nerves get the best of one delegate as she forgets the question she was asked midway through answering and asks Murdryk if he could repeat the question.
At the height of the show when Miss World Canada 2013 would finally be announced, something happens that I've never seen before. After giving out 2 sashes to what was said to be third and second place to Anastasia Lin and Tamarra Jemuovic respectively, host Bryan Mudryk was waved off stage by a hectic crew. An awkward silence fills the room as co-host Natalie Langston (who appeared more nervous than all the delegates all night long) sweats it out on stage. When Bryan Mudryk returns to the stage he asks the top 5 to exit the stage, stating that there was apparently a mix up in the votes. The restless crowd begins to voice out their dismay by booing and I feel terrible for all the girls.
…So take 2… The top 5 walk out on stage again and the winner is announced. Eventually it was Camille Munro's honest and charming answer to her question "If you could only bring one thing on a desert island with you, what would it be and why?" that won over the judges.
Certificate of Completion Development Program Recipients:
Camille Munro, Michelle Apples, Anastasia Frolov, Antara Das, Vartika Sharma, Tamara Jemuovic, Kara Granger, Alyssa Piazza, Hannah Seaman, Selina Yue
People's Choice Winner: Tamara Jemuovic
4th Runner Up: Sofiya Chorniy
3rd Runner Up: Katie Zeppieri
2nd Runner Up: Anastasia Lin
1st Runner Up: Tamara Jemuovic
Miss World Canada 2013: Camille Munro
Miss World Canada 2013 is Camille Munro!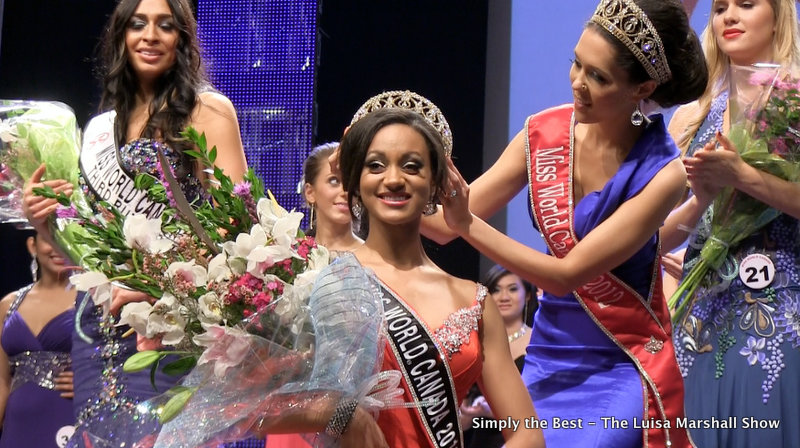 I was over the moon when Camille won. I really felt like she deserved it. She was one of the first girls I met and she was super nice to me the whole time I was working on this assignment. She gained my respect very early on after one quick conversation where I immediately found out how intelligent she is and how passionate she is about helping others. She was one of the few delegates that made me laugh (not at her but with her). I think Miss World Canada judges chose the perfect woman to represent every Canadian woman. I'm certainly proud that Camille Munro is the one to represent me on the Miss World stage, and if you get a chance to meet Camille, you will too.
After Party
The best part of Pageant Week. I was ecstatic that it was finally over. I mean that in the nicest possible way… it's tiring following around intelligent, talented and beautiful people for 8 days straight. Plus, I was starting to feel like such a creeper with a camera in my hands shadowing them.
My favourite part of the after party was being there when Chelsey Mori gave her mom her mother's day gift (a brand new iPad). It was also great to see all the delegates smiling and happy with all their proud family and friends.
Kimi's Final Say
This definitely was not how I intended to spend my birthday week – I'm glad I did though. While on assignment to learn more about this year's Miss World Canada delegates, I actually learned more about myself. Through this experience I learned that although these delegates were the most beautiful women I've seen in my life, their outer beauty was not the extent to which they were as people. Each conversation I had with the delegates brought me in deeper and I got to see the compassion, kindness and intelligence that housed itself at the heart of each these women. I feel so lucky to have gotten to know a few of these girls.
A few special thanks: I want to thank Ike Lalji for introducing me to this pageant and opening up my cynical mind. Chaperones Karen Wepryk, Annette Simpson, DonnaLee Andrews & Mary-Anne Thomasson for always being there for me and making me feel welcome. Also, thanks to all the delegates I got a chance to speak to and be inspired by – most especially the delegates below.
Up Close with some of our favourite Delegates
Judging and picking only one Miss World Canada 2013 looks as if it will be a very difficult task, and we, the Luisa Marshall Team, are glad we don't have that job! Each woman is stunningly beautiful, unique and passionate about their various charities and projects. They're all winners to us! Each and every one of this year's delegates radiate the inner and outer beauty that the prestigious Miss World pageant is known for. Throughout this week, we've been very lucky to have gotten to know some of the delegates… so we thought it would be fun to give you a closer look at these empowering women so you can see what we see – See what makes these Miss World Canada 2013 delegates the most beautiful women in Canada today.
Kara Duncan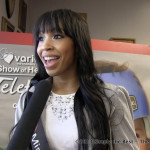 Kara Duncan's passion and deep appreciation for the arts started when she was 4 years old, and since then, she's appeared in various musical productions, TV series, commercials and feature films. Most recently she wrapped up her International tour of the classic Broadway Musical West Side Story. When not on the stage or in front of the camera, Kara shares her talent by choreographing and teaching at various dance studios in Ontario. Each class she aims to motivate and inspire her students to set goals, keep focused and to never give up on their dreams. Kara's goal is to make the arts accessible to each and every child despite their financial situation. She believes that through the arts, children are able to develop self confidence, discipline and focus – life skills that they can use in whatever path they decide to take.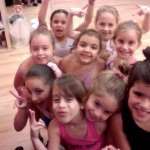 "Dance provides an escape to express yourself and I believe every child should at least have this opportunity to explore this art form… I believe that each child should have an equal opportunity to succeed in whatever path they have chosen in life. Growing up on the stage and competing has allowed me to become confident and disciplined. Learning to accept success and losses as life's lesson and using each experience as an opportunity to learn and grow…" – Kara Duncan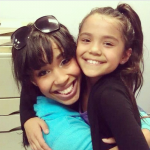 Kara contributes her time and efforts to many different charitable causes. Last April she held a fashion show and charity fundraiser for Variety, the Children's Charity which helps children with special needs. Currently, Kara is in collaboration with Sean Lamba and his organization Every Day Child. Every Day Child's mission is to encourage leadership, foster talents and empower each child through the principle: Learn, Earn, Return. Through various workshops the children are exposed to different curriculums such as the creative arts, health & fitness and saving the environment by going green.
We asked: How has being a Miss World Canada Delegate changed your life?
"Being Miss World Canada has impacted my life by allowing me propel forward even more in what I am passionate about on a bigger scale. The Miss World pageant is a great platform for young women to explore their abilities to make a difference in the world. It allows each of the contestants to showcase their natural talents and attributes while working as a team towards the goal of helping children through the variety children village charity and their own personal platform. I have already made some great connections while doing what I love to do. I am proud to be in the company of such a diverse, talented and positive group of women and I wish each one the best of luck in the competition. I hope that the relationships we develop over the past week will carry on for many years to come. I thank the Miss world organization for the opportunity to participate in the Miss World Canada 2013 pageant and for their commitment to making a better world for our children!" – Kara Duncan
Visit Kara Duncan's official website: http://www.karaduncan.com/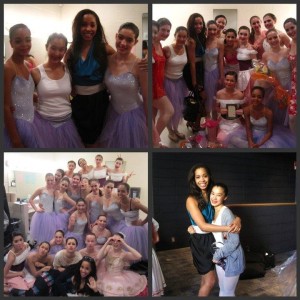 Camille Munro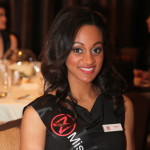 Dancer, actress and model Camille Munro aims to motivate children to reach their full potential. She wants to inspire and drive our youth to become educated and motivated to work hard so that they will enjoy a bright future filled with endless possibilities. She believes that the way to do that, is to be the change, and to be that role model.
Having just completed her Bachelor of Human Justice Degree at the University of Regina, Camille Munro currently works for the RCMP at the "F" Division in her hometown of Regina, Saskatchewan.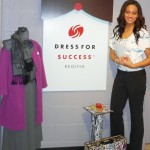 Although passionate about a number of charities, Camille devotes the majority of her time to Dress for Success Regina which aims to promote the economic independence of disadvantaged women by providing professional attire, a network of support and the career development tools to help women thrive in work and in life.
We Asked: How has being a Miss World Canada Delegate changed your life? "Throughout my Miss World Canada journey I have learned many valuable skills that I can transfer to any career I choose. As a delegate, I have grown in my ability to be organized, determined, speak publicly, and empower others. The Miss World Canada Organization has provided me with the opportunity to speak about my beliefs and aspirations for Canadians and the goals I wish to achieve. In addition, the Development Program and Delegate Roster will open many more doors for me and provide opportunities I may not have otherwise been offered. The Miss World Canada Pageant has impacted my life in a positive way, fostering my professional and integral growth." – Camille Munro
Sofiya Chorniy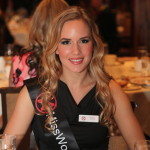 Sofiya Chorniy is passionate about education. She just finished her second year studying in the faculty of Kinesiology and Physical Education enrolled in the Concurrent Teacher's Education Program at the University of Toronto. Upon graduation, she aspires to become a PE and French teacher. Sofiya hopes to share with her students her love for learning, most especially learning new languages while also advocating physical activity.
Sofiya is always finding ways to give back to her community and supports Autism Speaks Canada. Just last month she took part in "Raise the Rhythm" which raises funds and awareness for charities in Canada by bringing together the most talented up-and-coming designers, dance companies and performers from the Toronto area.
When discussing the pageant she says: "Pageants are sometimes given a bad name, and I can understand why. However, this one is very much different. This pageant focuses on philanthropy and humanitarianism. All the girls I have met have been such a pleasure to converse with and to make friends with. They are all beautiful on the inside and out. That is what the pageant stresses – it is not just a beauty pageant, it encourages the contestants to help others who are less privileged – whether it be by helping directly, indirectly, or by being a role model for others."
We asked: How has being a Miss World Canada delegate changed your life?
"The pageant definitely changed my life because the process encouraged me to search deep inside myself and think about who I really am, and what I care about the most. This series of reflective thoughts helped me organize my life and put things into perspective. I have also met so many fantastic young ladies who have each taught me a thing or two about life. It is just a priceless experience overall." – Sofiya Chorniy
Katie Zeppieri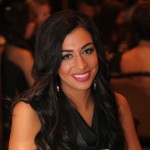 Katie Zeppieri is a humanitarian, author, producer, motivational speaker and youth mentor. She is the CEO and Founder of Make Your Mark, a social enterprise that provides inspirational leadership development training to children and youth. Make Your Mark teaches youth to believe in themselves and aims to develop them as leaders inside and out. Through Make Your Mark, Katie, works to help youth explore their talents, find their passions and become empowered to make their mark in schools, their local community and the world.
Talking about Make Your Mark, Katie says:
"As part of Make Your Mark, I have the privilege of speaking to young people and donating my time to offer mentorship and words of empowerment. I am currently planning an all-girls Empowerment Conference titled GIRL TALK, which is taking place in my home community on June 4th. The day features guest speakers, musical performances and powerful media clips that seek to encourage young girls to embrace who they are, stand up against bullying and become empowered to make their mark."
We asked: How has being a Miss World Canada Delegate changed your life?
"It is a true honour to be a 2013 Miss World Canada Delegate. As someone who is passionate about empowering youth, combating bullying and standing up against injustices, being a delegate for such a prestigious pageant has given me the opportunity to share my platform on a national level. I have enjoyed meeting many people and have felt privileged to be a voice for those who may not have the opportunity to speak for themselves. If I can inspire even just one person to become a leader of positive change and to chase after their passions, then I will feel truly fulfilled." – Katie Zeppieri
Becky Friesen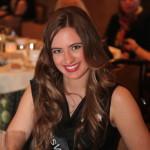 Becky Friesen is a biology student at the University of Lethbridge with a minor in Spanish and a strong background in neuroscience research. Her passion, however, lies in wildlife conservation and she hopes to live and work in South America upon graduation. Becky is the coordinator of a girls science club funded by the Canadian Women's Foundation and Actua, a charity that provides hands-on, interactive education enrichment experiences in science, technology, engineering and mathematics (STEM) to Canadian youth. Her science program is specifically aimed at engaging more talented young girls in scientific fields and she can't wait to become more involved in helping her students find themselves and discover what they love to do.
"In January I was hired to teach a kids science program at the University of Lethbridge. I used the opportunity, with the help of a visiting professor, to conduct my own study on why there are so few women and girls in science careers in Canada. Through my teaching, my research and my work with my professor, I learned about many of the obstacles that women and girls face, particularly when competing for work in fields dominated by men (such as science). This experience has inspired me to want to share my knowledge and my own past experiences, both positive and negative, to empower young women to pursue their goals no matter what others say."
We asked: What led you to join Miss World Canada 2013?
"Last fall I was volunteering for 3 months at a wildlife conservation centre in Langley, BC, when I heard about Miss World Canada and decided to apply. At first, I just wanted to have a new experience and to learn some new things about myself, but since being accepted to compete in Miss World Canada 2013, my motivations in the pageant have changed dramatically… Being Miss World Canada 2013 would provide the perfect opportunity for me to continue to empower and inspire young women to follow their passions, and to encourage them to make a difference in the lives of others as well." – Becky Friesen
Laura Guzman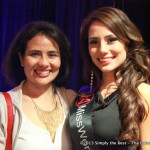 Business student Laura Guzman believes it's important to be a great role model for the younger generation and to empower women. She wants women to stand up and get out of their comfort zones so as to follow their dreams – no matter how big or how small it may seem.
At 17 years old, Laura and her family moved away from Columbia for security reasons after one of her family members was kidnapped. Regarding the incident, Laura states:
"That had made me realize and appreciate all the freedom and opportunities we have here in Canada, and it has given me motivation to give back to my community through volunteering. I believe that volunteering is one of the best ways to give back to our community and country because when we are all working together we are much, much stronger."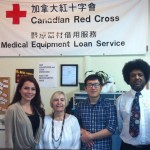 Laura currently volunteers at the Canadian Red Cross and the Battered Women Support Services. BWSS is something she is very passionate about. Having witnessed abuse first hand in the past, she decided to step up and take action. She aims to raise awareness and educate teens about dating and gender violence. She volunteers in the BWSS Youth Ending Violence Group where she and others provide workshops for the youth at various schools and community centers. She's a strong advocate for education and prevention when it comes to women suffering from abuse. She says that education is the best path for a more compassionate and peaceful society and states that when people are aware of an issue they tend to take greater action against it.
We asked: What does the Miss World Canada Pageant mean to you?
"In Colombia pageants are like the super bowl – they are huge! And women can take this opportunity in different ways. For me personally, I see this opportunity as a platform to do something meaningful not only for Canada but for the world. Being able to use the platform as a Canadian ambassador would give me the chance to raise greater awareness about abuse and violence against women. I will be focusing on education and prevention. But regardless of outcome, win or lose, I will still be raising awareness." – Laura Guzman
Michelle Apples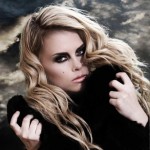 Michelle Apples is a humanitarian and entrepreneur. She is the founder and creator of her own cosmetics line Miss Apples Cosmetics which she opened just last year.
"I started my own cosmetics line called Miss Apples Cosmetics about a year ago and hope to empower women and always make them feel beautiful. I believe women don't have to wear cosmetics to be beautiful but if cosmetics make them feel confident then I want to bring out that confidence."
Although Michelle's passion is to help children realize their self worth and potential, she feels it necessary to help wherever it is needed. She works with a number of charities including Ronald McDonald House, Variety, Homeless on Hastings and Casa Guatemala which is a home and school for orphaned, abandoned, or abused children in Guatemala. She also speaks at events to empower and inspire women and was recently nominated for the Mayor's Citizen of the Year Award in her small hometown of Fort St. John in BC.
We Asked: How has being a Miss World Canada 2013 delegate changed your life?
"It has allowed me to meet life long friends, step out of my comfort zone, and hopefully open many doors to new experiences." – Michelle Apples
Yasaman Madanikia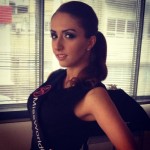 Yasaman Madanikia is a sexuality columnist, educator, researcher and LGBTQ rights advocate. Her aim is to make a difference by spreading awareness and educating people about sexuality. She strives to fight homophobia and advocates for equal rights for everyone regardless of gender, sexual orientation or lifestyle.
The charity closest to her heart is Variety, the Children's Charity. When she is not writing for her column, she can often be found working with special needs children. She has also volunteered her time assisting patients at Vancouver General Hospital and has even volunteered for the New Vista Senior House as an art therapist working with the blind.
We asked: How has being a Miss World Canada 2013 delegate changed your life?
"Being part of Miss World Canada has inspired me to aim higher and to never doubt myself. Just seeing so many inspiring beautiful young women and connecting with them is a truly powerful experience by itself. However, we got much more than that; we learned a lot through seminars, rehearsals and training. We also had tons of fun going for dinners and touring the city. If I go back I will do it all over again and more!" – Yasaman Madanikia
Kara Granger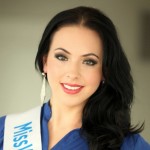 Kara Granger is an actress, model, corporate event planner and philanthropist. She's a University of the Fraser Valley graduate with a certificate in event planning. Kara is dedicated to helping those who are less fortunate and always aims to leave a positive imprint in all those she meets.
Kara is a firm believer in the Audrey Hepburn quote "As you grow older, you will discover that you have two hands, one for helping yourself, the other for helping others." Inspired by these words, when not in front of the camera or planning a corporate event, Kara donates most of her time to various charities. She's an active volunteer for The Salvation Army and the BC Children's Hospital.
"The Salvation Army is close to my heart because I feel it helps the less fortunate/kids on the street. It provides many people with living facilities and food as well as clothing and toys for kids at Christmas. I also am a big supporter of the BC, Childrens Hospital, because they saved my cousins life when he had a 12% chance of living."
We asked: How has being a Miss World Canada delegate changed your life?
"As a contestant of Miss World Canada 2013, has allowed me to meet intelligent, beautiful women across Canada, who also care so much about trying to make a difference in other peoples lives. It was an incredible experience that I will always remember and it has changed my perspective on life." – Kara Granger
Hannah Seaman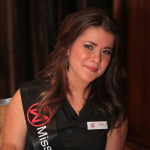 Miss World Canada 2013 delegate Hannah Seaman is an anti-bullying advocate, Public Relations Representative and a Marketing Coordinator for the Gold Key Volkswagen Group.
Having stuttered since she was in Grade 3, she is very passionate about promoting stuttering awareness. Hannah works closely with the BC Association for People who Stutter (BCAPS) and has been involved with the non-profit organization since she was 16. After being crowned Miss BC 2012/2013, BCAPS elected her as their Public Relations Representative.
"BCAPS is very close my heart because it was through this organization that I met other people who stutter (for the FIRST time) when I was 16 at their summer camp. This was the first time in my life that I felt comfortable and at ease in a social setting. BCAPS has helped grow my confidence and self-esteem while being able to help promote stuttering to the general public (only 1% of the worlds population stutters)."
We asked: How has being a Miss World Canada delegate changed your life?
"Being a Miss World Canada 2013 Delegate has changed my life in ways that it forced me to break out of my comfort zone and helped boost my confidence on stage and in my daily life. I made many new friends, connections and overall has been a once in a lifetime opportunity that I will never forget. I always told myself since I began my journey in pageantry back in 2005 that I always wanted to have a chance to compete to represent Canada and I am so happy I finally did it!!! Just being a Delegate of Miss World Canada is an honour and privilege that I will always cherish." – Hannah Seaman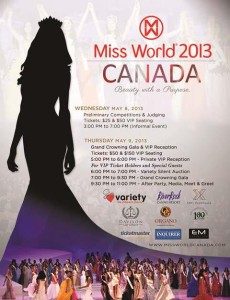 To learn more about Miss World Canada, please visit their official website at http://www.missworldcanada.com/.