Simply the Best TV Show
Season 7 Episode Guide
We are so proud and grateful for the opportunity to serve the Filipino Canadian Community here in the lower mainland for 7 full seasons of Simply the Best – The Luisa Marshall Show! We thank you all for your generous support. We're excited to present Season 7. Get ready to be inspired!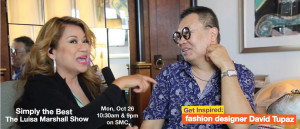 Episode 01 & 02: Get Inspired: Fashion Designer David Tupaz (Part 1 & 2)
Part 1 airs on Monday, October 26th, 2015 at 10:30am & 9:00pm on SMC
Part 2 airs on Monday, November 2nd, 2015 at 10:30am & 9:00pm on SMC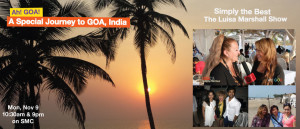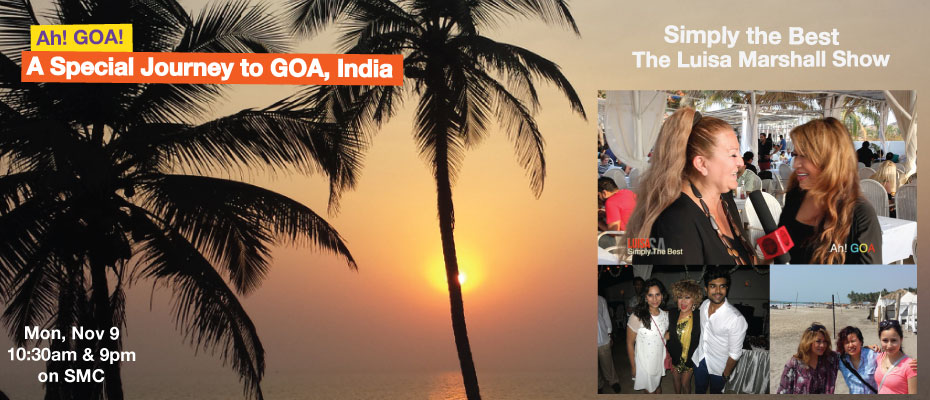 Episode 03 & 04: Ah! GOA! A Special Journey to GOA, India (Part 1 & 2)
Part 1 airs on Monday, November 9th, 2015 at 10:30am & 9:00pm on SMC
Part 2 airs on Monday, November 16th, 2015 at 10:30am & 9:00pm on SMC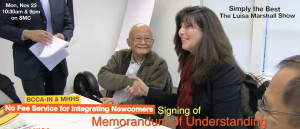 Episode 05: No Fee Service for Integrating Newcomers – BCCA-IN & MHHS
Airs on Monday, November 23rd, 2015 at 10:30am & 9:00pm on SMC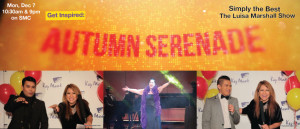 Episode 06: Autumn Serenade – An Evening of World Class Filipino Artists
Airs on Monday, December 7th, 2015 at 10:30am & 9:00pm on SMC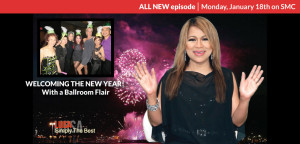 Episode 07: WELCOMING THE NEW YEAR! With a Ballroom Flair
Airs on Monday, January 18th, 2016 at 10:30am & 9:00pm on SMC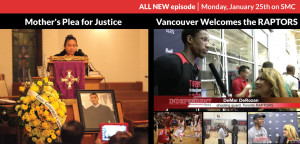 Episode 08: Mother's Plea for Justice, Vancouver Welcomes the RAPTORS
Airs on Monday, January 25th, 2016 at 10:30am & 9:00pm on SMC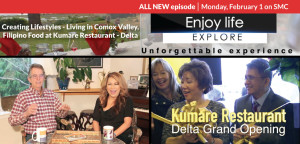 Episode 09: Creating Lifestyles – Living in Comox Valley, Filipino Food at Kumare Restaurant – Delta
Airs on Monday, February 1st, 2016 at 10:30am & 9:00pm on SMC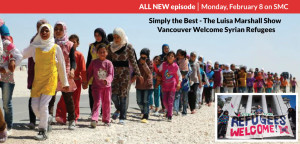 Episode 10: Vancouver Welcome Syrian Refugees
Airs on Monday, February 8th, 2016 at 10:30am & 9:00pm on SMC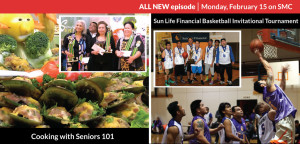 Episode 11: Creating Lifestyles: Cooking with Seniors 101 & Get Inspired: Sun Life Financial Basketball Invitational Tournament
Airs on Monday, February 15th, 2016 at 10:30am & 9:00pm on SMC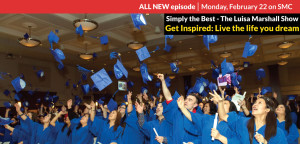 Episode 12: Get Inspired: Live the life you dream
Airs on Monday, February 22nd, 2016 at 10:30am & 9:00pm on SMC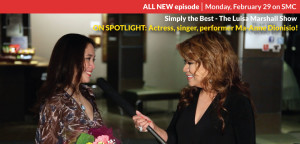 Episode 13: ON SPOTLIGHT: Actress, singer, performer Ma-Anne Dionisio!
Airs on Monday, February 29th, 2016 at 10:30am & 9:00pm on SMC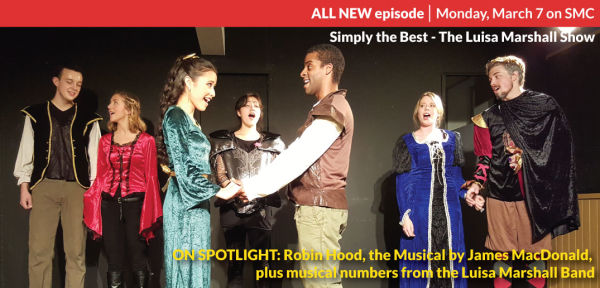 Episode 14: ON SPOTLIGHT: Robin Hood, the Musical by James MacDonald, plus musical numbers from the Luisa Marshall Band
Airs on Monday, March 7th, 2016 at 10:30am & 9:00pm on SMC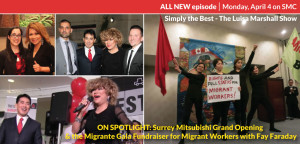 Episode 15: ON SPOTLIGHT: Surrey Mitsubishi Grand Opening & Migrante Gala Fundraiser for Migrant Workers with Fay Faraday
Airs on Monday, April 4th, 2016 at 10:30am & 9:00pm on SMC
Episode 16: Find the Voice of Your Dreams – Mark Shields
Airs on Monday, April 18th, 2016 at 10:30am & 9:00pm on SMC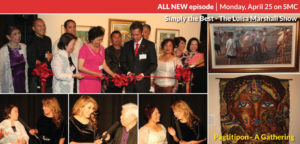 Episode 17: Pagtitipon – A Gathering
Airs on Monday, April 25th, 2016 at 10:30am & 9:00pm on SMC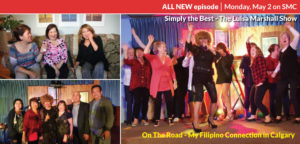 Episode 18: On The Road – My Filipino Connection in Calgary
Airs on Monday, May 2nd, 2016 at 10:30am & 9:00pm on SMC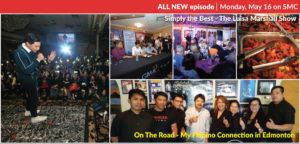 Episode 19: On The Road – My Filipino Connection in Edmonton
Airs on Monday, May 16th, 2016 at 10:30am & 9:00pm on SMC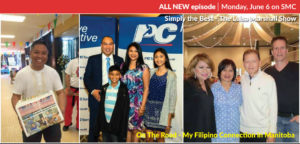 Episode 20: On The Road – My Filipino Connection in Manitoba
Airs on Monday, June 6th, 2016 at 10:30am & 9:00pm on SMC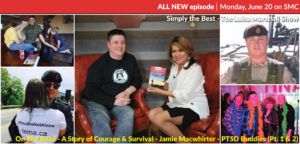 Episode 21: ON THE ROAD – A Story of Courage & Survival – Jamie Macwhirter – PTSD Buddies (Pt. 1 & 2)
Airs on Monday, June 6th, 2016 at 10:30am & 9:00pm on SMC