Simply the Best – The Luisa Marshall Show
Shaw Multicultural Digital Channel 116
Every Monday airs twice 10:30am & 9:00pm Primetime
Episode Details:
Aired on October 15th, 2012 at 10:30am & 9:00pm
Get Inspired: Filipino Excellence & Appreciation Night (Part 1) & On Spotlight: Bernardo Bernardo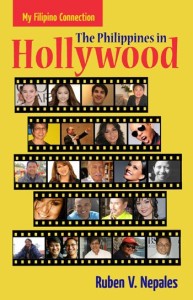 ALL NEW – Simply the Best – GET INSPIRED series Part 1, Hollywood red carpet celebration of Filipino Excellence and Appreciation Night… and the most unique book launching event of "My Filipino Connection, the Philippines in Hollywood" by LA based author Ruben V. Nepales…. plus more highlights.
ON SPOTLIGHT… Filipino American/ LA based actor Bernardo Bernardo
CREATING LIFESTYLES… Vancouver Filipino Food Group host Anna Cadiz Bennett
Today is our season premier. This is the first of Get Inspired series of Simply The Best Hollywood Carpet Celebration of Filipino Excellence and Appreciation Night.
I am so honored to host the launching of the groundbreaking book "My Filipino Connection, The Philippines In Hollywood" and also delighted to have the presence of the author and the first Filipino Chairman of the Hollywood Foreign Press Association, Ruben V. Nepales accompanied by his wife and fellow Hollywood Foreign Press member Janet Nepales. And my special guest who flew all the way from LA, actor, singer, comedian, director Bernardo Bernardo. Plus more highlights and special guests!
Photos:
Full Episode:
Watch the full episode of Get Inspired: Filipino Excellence & Appreciation Night (Part 1) & On Spotlight: Bernardo Bernardo 
Event Details: A Book Launch & Appreciation Party – The Philippines in Hollywood
Simply the Best – The Luisa Marshall Show
Season 4 – Episode 1
Get Inspired: Filipino Excellence & Appreciation Night (Part 1) & On Spotlight: Bernardo Bernardo
Previous Episode: (Season 3 coming soon…)
Next Episode: Get Inspired: Filipino Excellence & Appreciation Night (Part 2), On Spotlight & Creating Lifestyles